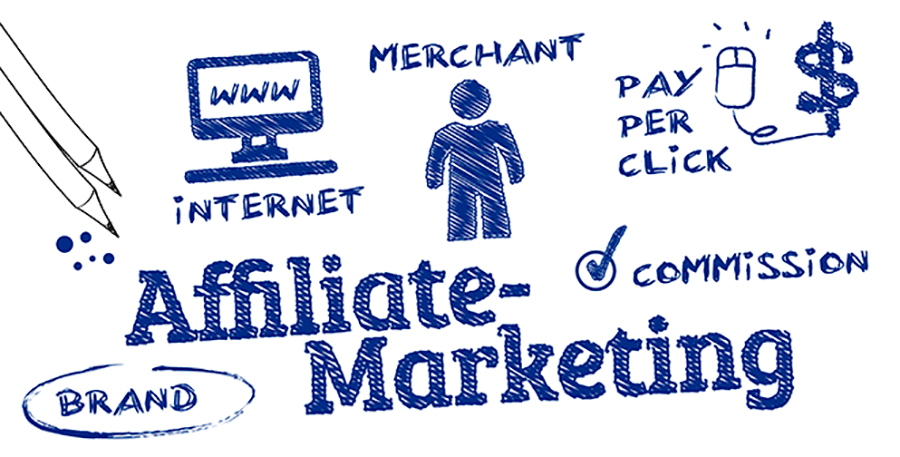 If you already know enough and would like to skip directly to the Wealthy Affiliates website or university review, click here…
Affiliate marketing is one of the most attractive ways to make money online passively (the famous and longed-for dream of making money while having fun or sleeping…).
It's the dream, isn't it? Independence and financial freedom… full.
It is nothing more than the method for the objective construction of a website or communication channel (may have the format blog, tumblr, pinterest, youtube channel, etc.) in which strategically (here read SEO – search engine optimization) is made or mentions of products that can be consumed by readers – goers. 
What is affiliate marketing?
It can be further defined as done by Pat Flynn's Smart Passive Income:
"Affiliate marketing is the process in which you earn commission by promoting other people's products (or companies). You look for a product you like, promote it to others, and earn a share of the profit from every sale you make (or promote). "
Searching Google, or the more classic Wikipedia, Affiliate Marketing is made up of 4 parts: the merchant, the network, the marketer, or the publisher, and the end customer (the customer).
CJ, one of the largest affiliate programs, defines 3-part marketing, the advertiser producer, the publisher marketer, and the consumer.
And with sales come the desired – COMMISSIONS…
---
How to start with affiliate marketing?
Here are the 7 key points for building a successful affiliate marketing network (which will be further explained and explored below):
Choose a niche, or area of ​​expertise.
Search for related affiliate program.
Build a website.
Produce strategic and optimized content (following all SEO trends).
Build a community and / or audience.
Promote offers and products from your affiliates.
Work hard, always repeating the formula… always review the work done, refine and improve!
If you have already made your decision, and are ready to start studying and training on affiliate marketing, we suggest you start with the free Wealthy Affiliates courses, and to learn more about them, read on and read our Complete review on them.
1. How to choose a niche or area of ​​expertise?
First of all, before starting your site, thinking of strategies is necessary to define what will be the area of ​​activity of the site. What will the target audience be? What products will be offered.
For sure, if you don't have your theme set yet, this is one of the most important steps, as over the next few years you will spend a good deal of your time researching, consuming, writing about, reviewing and literally selling these products. .
So, this is the time to stop, and think. What would I really like to work with for the coming months and years? What really motivates me, interests me, that I could spend the rest of my life talking about?
The best advice you can give here is, choose something that you have passion for, one of your hobbies or even related to your main profession, or the profession you would like to have… any topic is valid as there is always demand and demand … Surely you are not the only one who likes something, are you?
Here are quick questions to help you choose your niche:
What really interests me?
Is there any way to make money from it?
Is there demand or demand for this type of product?
Are there related affiliate program?
What topic do I find myself writing 25, 50, 100 posts about…
How is the competition within this niche?
And here is our final consideration related to choosing the niche…
Note: Do not be afraid to write and use only your local language, write only in Portuguese, do not worry about English or other possibilities … remember that the market is smaller, YES, but also the competition is much smaller. The availability of well-made material will also be much smaller…
Do you know any weird languages ​​no one else knows? Evaluate without prejudice as it can be the key to your success!
2. Searching related affiliate program…
Once you've defined your niche, the next step is to research affiliate programs to build partnership. Fundamental also at this stage is to know and understand very well the terms and conditions of their use.
You may have already played in the search fields and taken a quick look at some of your future options, but now is the time to actually read all the terms so you won't regret it later.
Choosing an affiliate program can take a lot of time and dedication, but don't worry about the "lost" time, it is better to see that time as invested! Remember that this program, the terms of use, will become a source of income in the future… so that's a very important decision too!
We advise you to keep in mind the following topics while choosing the affiliate program:
What type of partners, merchant sites, and products are offered by the program and its network of contributors?
What is the% commission that will be earned on sales?
Do you want to relate to this kind of products – collaborator network?
What kind of support does the program offer?
Researching about the affiliate program that other marketers use is critical, as this can influence your chances of success and the commissions you will earn.
Some affiliate programs offer 50-60% commission (like Clickbank) and still have very high demand rates (as a requirement of availability).
Some programs are called cost per action (CPA), in these programs the commissions should be above $ 1 and preferably there should not be many rules about propagation or promotion methods.
For physical products ideally the commission generated will be over $ 50.
Also make sure that the products and services you choose are of the highest quality, make sure you believe in them, because it is crucial for you to actually set the tone and generate your commissions.
Remembering that in many industries you can benefit from repetitive shopping, and products that deceive or disappoint customers become negative for your image and can lead to failure!
Make sure your chosen program is easy to support, and you'll have the help you need, when and where you need it!
3. Build your website
While steps 1 and 2 are more abstract and more a matter of searching online, step 3 is much more practical, and is in fact when you can first get your hands dirty.
If you have never built a website in your life, don't worry, there are actually a lot of tools where you can successfully create your website within minutes and proceed almost directly to content building.
Here again we recommend Wealthy Affiliate, as they have an incredible partnership with wordpress (site that dominates the manufacture of sites worldwide), in free accounts you are entitled to 2 sites (which will have siterubix domain, but will be assembled via wordpress… and Premium accounts have access to 50 sites all linked to wordpress with some pre-installed SEO and content optimization plugins.
If you are not registered or want to register with Wealthy Affiliates, you have a few free options: Blogger, Wordpres, Siterubix, Wix, etc…
WordPress has one of the easiest interfaces to use, with continual upgrades and enhancements that is super easy to use and allows more advanced users to directly use interface code to achieve design goals.
In addition to building the site itself, some steps are still required and require attention:
Buy a domain – the domain is when you will actually have a website with a .com, .org, or .net ending, depending on your goal… note that choosing your site name and domain will influence the brand you build, and it's also a fundamental step in SEO (if you want your site to appear at the top of Google results and have visitors).
Define your host – host is where in fact all site files will be kept… there are several inexpensive options with a strong reputation.
Install wordpress… or transfer wordpress content to your site itself.
Choose a theme (theme, website aesthetic package).
Create your content.
4. Produce high quality and creative content.
5. Build a community… an audience 
6. Promote affiliate products, or offer from your affiliates
7.  Work hard, always repeating the formula… always review the work done, refine and improve!
---
Review: Wealthy University Affiliates (Rich Affiliates)
For sure if you searched on google, mainly in English about affiliate programs, you have already fallen on the wealthy affiliates website, either directly on the website, or on any of its affiliates and marketers…
And surely, too, you wondered if the program they offered, whether the training package as well as the other tools in their package are real, whether it works or not, or just another online scam.
Is Wealthy Affiliates Fraud Or Not? Is wealthy affiliates a scam or not?
Of course the solutions and promises offered on the site may seem too good to be true… and then other questions arise are there any complaints against the site or company? Are there negative reviews?
Is training (and other tools, mainly related to SEO and building an almost fanatical community focused on building websites and getting rich) the long-awaited solution to your financial problems? Have I finally found the way to reach my financial goals and dreams? 
My answer is: Yes, and maybe … It's worth a try, isn't it?
Let's start at the beginning… myself when I entered the site, I got suspicious, but with a little time, braving the courses and options and also seeing the tools offered and the cost-effective of them. I decided to try and break this universe…
But at this point, I did the same as you, researched, read, learned, read through and over the site, as well as all related topics.
The Verdict: Legitimate and Recommended
After thoroughly reviewing the site content, testing all the tools (and even paying the site and already keeping my premium user status active for 2 years…). I can safely recommend that the site is real, which offers useful tools for website development and online business.
University Wealthy Affiliates gives you everything you need to successfully build your website successfully from scratch. Their tools focus on:
Courses and more courses, from the basics of how to choose a niche or area, how to create a site using wordpress, how to plan and execute posts strategically using SEO, keyword research tools, and support and both technical and community feedback
Don't worry, every tool and every section of this paragraph will be explained later! 
---
Some basic details that are worth emphasizing at this point: